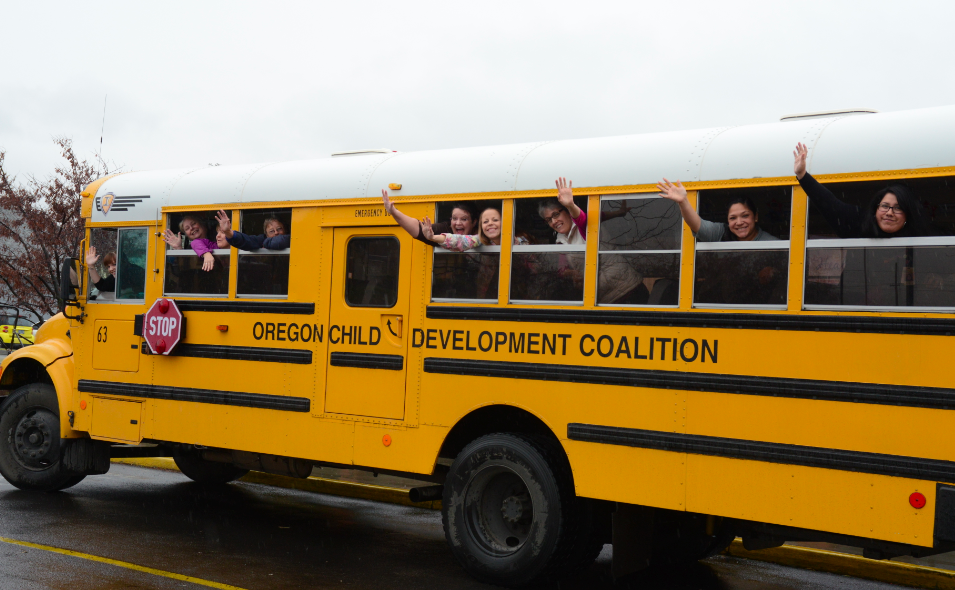 Join Our Team
Do you desire to be part of a team that is making a difference in your own community? Are you driven to help kids and families succeed? Come join Oregon Child Development Coalition (OCDC)!
We are a non-profit organization running Head Start and comparable state funded early childcare and education programs throughout the state of Oregon. Our staff is comprised of educators, social workers, transportation, facilities, and administrative staff; all talented and skilled individuals, and all passionate about making a difference in the lives of children, families, and communities.
We place a high value on our staff and believe in taking care of them. And given that employees are our best assets, we want to ensure that our staff know they are valued.
With this in mind, we provide a highly competitive benefits package to go along with our industry competitive salaries. We know that the better supported our staff are, the better equipped they will be to work with their teams and provide quality services to the communities OCDC serves!
---
To connect with a recruiter regarding open positions please email Jobs.OCDC@ocdc.net with your resume. A recruiter will contact you soon!